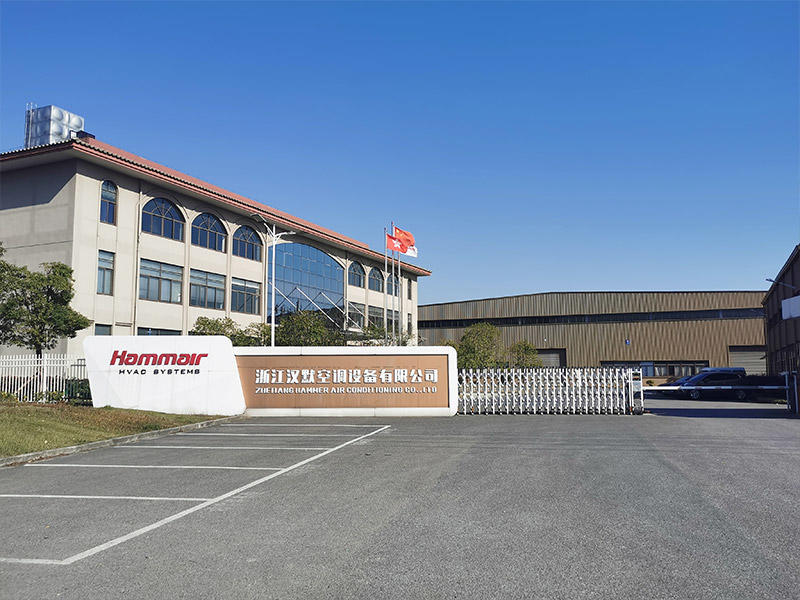 Zhejiang Hanmo Air Conditioning Equipment Co., Ltd.
The company is a modern high-tech enterprise integrating R&D, design, production, sales and service. Many elites from the same industry joined the company to continuously, which can grow and improve the company's strength in all aspects. The company is located in the rich and beautiful Shangyu Economic and Technological Development Zone of Hangzhou Bay, whcih is close to Shangsan Expressway, Hangzhou-Ningbo Expressway, and Changtai Expressway. The transportation is convenient.
The company specializes in the production of fan coil units, modular air-conditioning units, ceiling air-conditioning units, fresh air ventilators, jet air-conditioning boxes, rotary dehumidification combined air-conditioning boxes, special combined air-conditioning boxes for pool dehumidification and other products.
The company has strong technical strength, sophisticated manufacturing equipment, advanced production technology, and strict quality control system. Looking forward to the future, the company will accelerate product transformation and upgrading, increase product scale and expand economic benefits to comprehensively enhance the company's comprehensive competitiveness and sustainable development capabilities. We strive to become an enterprise with advanced management, advanced technology, lean products, and core competitiveness!
Advantages of Hammer:
The company is committed to the research and development, design and production of air treatment equipment. It has a national patented appearance design and products with excellent performance assessed by the Hefei General Machinery Research Institute. Hanmer provides reliable guarantees for your production and life , and high-quality and convenient services for your maintenance.
Own production and inspection equipment:
Sheet metal production equipment: laser cutting machine, CNC turret punch, CNC shearing machine, CNC bending machine, etc.
Coil production equipment: high-speed punching machine, tube expander, tube bending machine, copper tube straightening and cutting machine, etc.
Panel production equipment: sheet metal flattening machine, high-pressure foaming machine, laminating machine, etc.
Assembly production line: fan assembly line, air conditioning box assembly line, etc.
Test equipment: enthalpy difference test room, electrical safety monitoring equipment, air-conditioning box air volume test bench, coil pressure test equipment, etc.